Private Investigator Course
This page will explain all about the private investigator course we run across the UK.
Private Investigator Course
Although we are primarily an operational investigation, surveillance and security business, we also offer training services for private clients and corporations. For private clients we're currently in the process of becoming an accredited training provider through a national qualification organisation to provide a private investigator course, surveillance course and other SIA security courses.

Regarding those interested in attending a private investigator course, we will soon be offering:
Level 3 Award in Private Investigation
By attending our courses students will be taught the academic knowledge required to take the relevant exam which, upon successfully passing, will result in being awarded the level 3 qualification. Students will also be taught practical real world skills which are used day in and day out by professional investigators.
Our private investigator course will be taught by highly trained and experienced industry professionals whose backgrounds range from careers in the UK Police force to those who currently work in the private investigation industry.
The contents and syllabus of the course are set by the awarding body. A rough outline of the topics included in the course are listed below: 
Investigation purposes
Information requirements
Investigation criteria
Legislation and consequences
Collaborative relationships in investigations
Conflicts of interest
Investigation reports
Meeting client and legal requirements
Sources and methods of gathering information
Continuity and integrity of evidence
Interview techniques and procedures
Overt and covert surveillance techniques
Health and safety risks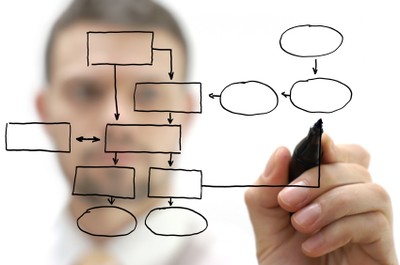 Private Investigator Course
Our private investigator course covers everything you need to know to get started as a private investigator in the UK market.
Alongside learning the necessary requirements to achieve the level 3 award, participants will also be taught skills used by professional investigator. This gives students a great start in the PI industry and will allow them to apply for membership of various trade associations and networks.
Why Choose Our Course?
Industry Professionals
Our private investigator course is run by experienced and qualified professional investigators and surveillance operatives. Although the academic requirements in order to to take the relevant qualifications are taught, our instructors will also be teaching other important aspects to working in the industry. This enables our graduates to leave the course with the ability to start earning money and building a career straight away.
Accredited With The ABI and WAD
Our Managing Director, who will be teaching on our private investigator course, has a wealth of experience to bring to the course. Firstly, he worked as a self employed surveillance contractor and OSINT (Open Source Intelligence) operative prior to setting up Tacet Global.
Now as the MD, he runs investigations all over the world and due to his reputation and credentials in the industry, he is also a full member of the Association Of British Investigators and the World Association Of Detectives.
We Are An Operational Investigation Agency
Unlike academic institutions who may simply be teaching the black and white aspects of taking an exam, we are a operational PI agency which conducts cases and operations in the UK, across Europe and around the World. By training with us, not only will graduates get the requirements to take the relevant award, they will also be taught real world skills by our experienced staff.
Accreditation Process
As we are currently going through the process of applying to be an approved training centre with various UK awarding bodies, we are at present collecting details for people who may be interested in joining our courses. Once the accreditation has been approved all the relevant details of forthcoming courses will be sent to those who have expressed an interest.
Register Your
Interest
To register your interest in our forthcoming private investigator course, please fill in the form below.
Tacet Global
124 International House
Cromwell Road
London
SW7 4ET