Security
Consultancy
Tacet Global is a UK based security consultancy which can also provide investigative and intelligence related solutions.
Tacet Global became a security consultancy after clients who had instructed us for intelligence and investigation related cases required various security solutions.
From initially only offer close protection services, we then became a security consultancy which is uniquely position in the UK security industry. Our security consultancy provides the full spectrum of security solutions across physical, cyber and technical services.
Our Managing Director, Greg Gillespie, is an associate member of the security institute is and holds a close protection licence with the SIA.
In addition to the security consultancy services we provide we also still help clients with investigation and intelligence related matters. The information for which can be found by clicking on the following links: private investigator London, private investigator UK.

Security Consultancy
We provide security consultancy and services in the areas of cyber, technical and physical security. Our clients range from private individuals to corporations and industrial sites in the UK and overseas.
It is our aim to be one of the UK's leading security consultancies.
Follow Us
Tacet Global is a unique security consultancy for a number of different reasons. Firstly, we are one of a very small number of agencies who are able to provide clients with solutions to all of their physical, technical and cyber related security requirements. This means that customers don't have to use multiple companies for each part of their security requirements.
It also has the added benefit of ensuring that each of the three areas of security solution we offer can be used in conjunction of each other, therefore avoiding any compatibility issues and more importantly removing the chance of any loopholes in the clients overall security strategy.
Our consultants also come from some of the highest positions of authorities within the UK military, law enforcement and defence industries. This means that our clients will benefit form having the leading experts in their respective field, all working together.

National Crime Agency
We have consultants who are former specialist NCA cyber experts.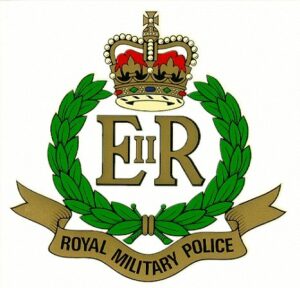 Royal Military Police
The RMP have specialist operatives trained in the role of close protection.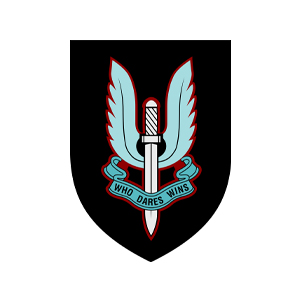 Special Air Service
The reputation of the SAS is without question and deservedly so.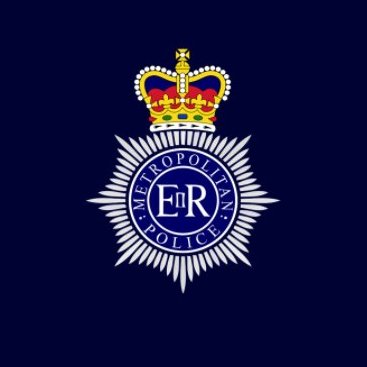 UK Law Enforcement
Former UK law enforcement agents are available for physical and technical security tasks.
Contact
Us
Meetings are available by appointment only but we can be contacted by any of the methods listed below.
124 International House
Cromwell Road
South Kensington
London
SW7 4ET
Our Security
Services
Along with our close protection and security services, we also provide investigative solutions for UK and international clients.
Security Consultancy Services - Why Work With Us?
Full Spectrum Of Security Consultants and Solutions
We offer a full range of expertise across the three security domains of physical, technical and cyber solutions. Therefore no matter what the security solution required by the client, we can offer a full range of potential solutions.
The Complete Security Service
By being able to offer the full range of physical, technical and cyber solutions, our customers benefit form having all of their needs addressed by one source. This is therefore a more convenient way for our clients to work by knowing that one provider can address all of their security needs rather than having to work with numerous different consultancies.
Fully Integrated Security Services
Aside from having access to the full range of security solutions and it being more convenient to work with Tacet Global, than with numerous other agencies, our work provides one additional and major benefit to our customers: integration. We are able to provide our customers will complete security integration across all there domains of security services. This ensures complete compatibility and therefore making sure the security straggly as a whole is as effective as possible.
By working with numerous providers, there is always a risk that each of the three domains don't overlap and therefore clients could inadvertently leave a "back door open" for any hostile operatives. This risk is mitigated by working with Tacet Global. 
Satisfied Security Clients
Confidentiality is of course hugely important to both us and our clients but we do have some clients who are happy to state that we have worked together on their security requirements. We also have other customers who will provide a reference or testimonial under certain legal conditions to verify the work we conducted for them.
Specialist Security Consultants
Our security consultants come from some of the leading companies in the UK's defence industry as well as from senior positions within the military and law enforcement. For example, from the military we have consultants formally with the SAS, Royal Marines and the Parachute regiment. We also have consultants who are high ranking former police officers including those who worked in SO14 (Royalty Protection) and SO1 (Specialist Protection) units.
Physical Security
We provide services for private, legal and commercial clients in the UK and overseas in the form security consultancy and solutions. From conducting security audits to implementing recommendations, our consultants are experts in their fields.
Technical Security
Technical security covers areas such as CCTV, entrance and exit systems along with other security assets. Our security consultants have vast experienced in the private and public sector helping clients with all types of technical security services.
Cyber Security
As a specialist security consultancy we can boast some of the UK's leading cyber experts who work with the Ministry of Defence and other defence related companies. The level of our experts are second to none across the UK cyber security market.
Contact
Us
Meetings are available by appointment only but we can be contacted by any of the methods listed below.
124 International House
Cromwell Road
South Kensington
London
SW7 4ET