Surveillance
Course
Tacet Global provide a surveillance course to operatives looking to work in the commercial surveillance industry.
We are currently in the process of obtaining accreditation for a national awarding body. This accreditation will allow us to offer the Level 4 (intermediate) Award which is a recognised qualification in the UK security industry. As this is an ongoing process we are currently looking to register interest from potential participants who will then be contacted when details of the surveillance course are officially announced.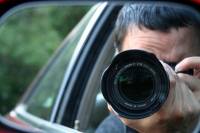 Surveillance Course
With a maximum of just 9 available spaces per course, participants will benefit from receiving more time with our experienced staff both in the classroom and when on practical exercises.
Each of the 5 days on our surveillance course will be split into two parts. The first part of the day is always based in the classroom and the second part is practical exercises which take place in the local city centre.
Course Details
The surveillance course set by the awarding body includes three different sections each of which has specific criteria which needs to be taught. These subjects include:
Organising teamwork in surveillance operations
Obtaining and collating information by surveillance
Organising foot surveillance (basic and advanced)
Organising mobile surveillance 

(basic and advanced)

Conducting public transport surveillance

Organising counter surveillance operations

Digital cameras and photographic techniques

Open source intelligence

Technical surveillance methods
Why Choose Our Course?
Although we have to teach the syllabus and requirements as set out by the awarding body, Tacet Global are a fully operational organisation which conducts surveillance tasks nationally and internationally. This gives us the advantage of being able to offer real world knowledge and experience to our courses which ultimately gives our students knowledge in additional to the course requirements.
Course Tutor
Our surveillance course will have two tutors, one of whom is the Tacet Global Managing Director. Our MD started his career as a freelance commercial surveillance operative after completing his surveillance training.
He is a full member of the ABI, WAD and holds a close protection licence with the SIA.
Contact
Us
To find out more about our surveillance courses, please contact us using one of the methods listed below.
Tacet Global
124 International House
Cromwell Road
London
SW7 4ET